What is a Cloud?
- A cloud is large collection of very tiny droplets of water or ice crystals. The droplets are so small and light that they can float in the air.
Ok so the two statements above are a world apart. The second version is the one that IT professionals are fast becoming familiar with. Symantec are, in particular, embracing the concept and are actively promoting products for data backup and retrieval and on-line information retrieval, amongst other services.
[2]
The biggest challenge facing consumers considering cloud-based services for their organisation is security: the number one consideration - trusting data to the cloud: releasing their information to third parties, possibly in different countries. But this needn't be so complicated.
With security being one of, if not the, major concern of most organisations, the last thing that they need is ne'er do wells getting on their cloud [3] and accessing their information or services. Symantec are addressing this with their Web Security.cloud, Email Security.cloud and Instant Messaging Security.cloud offerings (amongst others
[2]
).
Let's face it it is the way forward - how easy is it when the data is always available fast and permanently on-line? This is no longer a pipe-dream but available now from
Symantec [4]
. And that is just the start: think about email security with regard to attack protection from viruses and malware too, requiring
no onsite hardware or software [5]
.
But building in cloud services for any professional can be daunting: if we can leverage the experience of experts already creating good or even best practices then we should
[6]
. It is cost efficient and it means that we have learnt from others' mistakes. Cloud collaboration at its best!
Now clouds don't have to mean that you're putting your data on the Internet: what about creating your own private cloud. This is an on-line resource within your own organisation that can be cut off from the 'real' Internet but available to your users / services over the wire. In fact, in the US most government agencies using, or considering cloud-based services are actually on the side of
private clouds [7]
.
Cloud computing can actually be as cuddly as it sounds!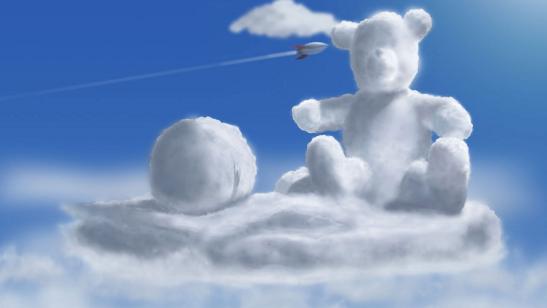 Darren Collins
ICT Team, Oxford University.