SEP11.0(With NAC) Issue - Host Integrity configuration file is corrupted
Created: 06 Jan 2008 • Updated: 21 May 2010 |
9 comments
Dear STN SEs
Nice to meet you. It's my first post.
I'm a SE in Korea
I used SEP11 with Host Integrity check, But I met new problem last weekend.
Our all costmers also.
It's "Host Integrity check failed to complete because the configuration file is not complete or has been corrupted."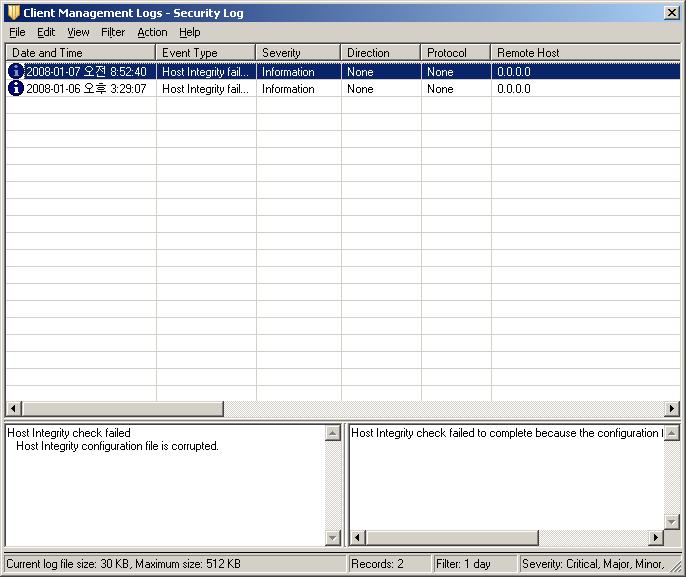 How to slove this Problem?